What is your favorite movie scene and why?
The office desk scene in Brazil. For me Brazil is a masterpiece – where dark comedy and visual wonder serve a thinly veiled grim socio-political commentary about capitalism and the daily grind of its pawns. The scene opens with a beautiful bit of choreography as the non-sensical crowd of workers rushes down a corridor, and then goes into an amazing moment of simple visual comedy with the fight for desk space. This film is probably responsible for me never wanting to work in an office.
What advice would you give your younger self before stepping into the industry?
Any director who says he/she knows exactly what he/she is doing is a liar. We're all just making it up as we go along.
If you had to choose another profession in the crew, what would it be?
Editor – because you can completely re-invent the tone, story, performances and VFX of a project in the edit room, without having to deal with any of the on-set drama.
What do you consider your professional strengths?
1 – my beard
2 – when the shit hits the fan, nothing is working and the shouting is about to erupt, I'm good at figuring out a different path to get to the same end result
3 – working out intricate camera/performer/set design choreographies
4 – an obsessive desire to inject a touch of surreal into the drab everyday, to reveal humor, whimsy and quirk in the unlikeliest of places, and to stay true to the idea that everyone has a story worth telling.
What would you wanna do for a living if it had to be outside the film industry?
Backing musician for Stevie Wonder in the 70's, or professional parallel parker (I'm really good at it), or self-sufficient organic farmer (there would be a learning curve), or professional badminton player, or stay at home dad.
You have to cast Barack Obama in a commercial of your choice. What product/client would you choose?
Definitely Van's, with Barack on a skateboard. And I would choreograph a bullet time shot where the camera tracks under his skateboard as Barack does an epic backside flip down a set of stairs.
General Elektriks – Different Blue
Chobani – Satisfaction Contraption
If you are waiting
you are not swimming.
Ebay – My one for all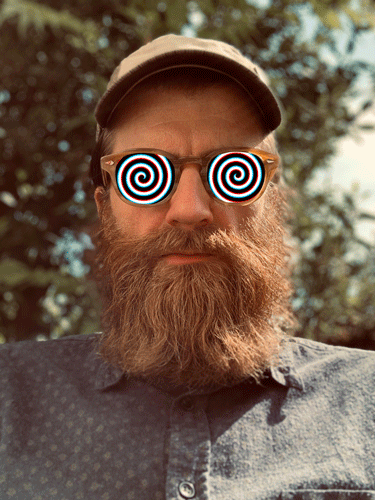 close